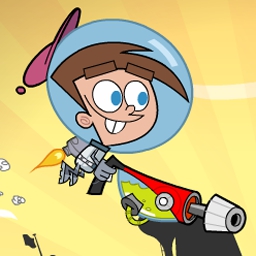 Fairly OddParents - Timmy's Roach Rampage!
Try Free
Comes with 0 FREE trials, 30 minutes each
Description
Oh no! Cosmo has accidentally created an evil roach queen who's planning to take over the earth! Help Timmy fly through Dimmsdale, an underwater world, and even through outer-space to rid the universe of the Queen's pesky roach minions! After you exterminate your way through 25 levels of roach-filled madness and master five madcap mini-games, you'll take on the enormous roach queen herself!
Additional Details
Buy
$9.99 or

20

Session Price

4

Developer
Nickelodeon
Size
9MB, about 1 minute on broadband
Available Languages
English
Release Date
April 11, 2007
System Requirements
| | |
| --- | --- |
| Operating System | Windows XP or Vista |
| Keyboard and Mouse | Supported |
| Processor | Pentium - 700MHz or better |
| RAM | 128MB |
| DirectX Version | 7.0 or above |