Azuria, the Jewel of Gaia, is a world powerfully alive. Above, beyond the sky, is the Aura Kingdom, realm of light and spirit. Deep below the earth is the underworld, Pandemonium, realm of the dead and home to demons of destruction and decay. Between is Terra, the living land of Humanity and the other mortal peoples, where the energies of the realms above and below combine in beauty and strangeness.

The power of Gaia still works in the world. In times of crisis, when the survival of the peoples of the realm is at stake, this power awakens spiritual gifts in certain individuals. Such a person becomes an Envoy of Gaia, and their actions will shape the fate of the world.

When the power awakens within the Envoy, a spirit of the Aura Kingdom is drawn to them. This spirit takes its shape and its personality from the hopes and fears of the Envoy. In this way, the spirit becomes an Eidolon, an outward image of the best of what's inside the Envoy's heart. Together, Envoy and Eidolon stand against those who would destroy Azuria.
Interactive companions - Eidolons are no mere pets; they are powerful warriors in their own right and are not to be trifled with.
Fast, Fluid Battles - Change combat into an art form! Engage in battle like never before, and watch as your screen explodes with the power and grace you exhibit on the battlefield.
Stunning Anime Art - Take in the stunning art that waits around every corner. Get out there and explore!
Travel in Style - Why walk when you can ride an ostrich? Why ride an ostrich when you can fly?
Choose your Class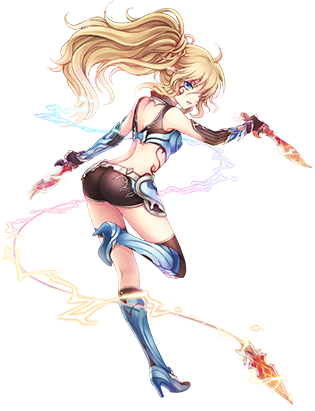 Duelist
Speeding like a meteor across the sky, Duelists rush enemies with their razor-sharp dual blades before they have a chance to react Close-range specialists, these fleet-footed fighters combine acrobatics and a touch of magic to disorient and wear down even the strongest foes.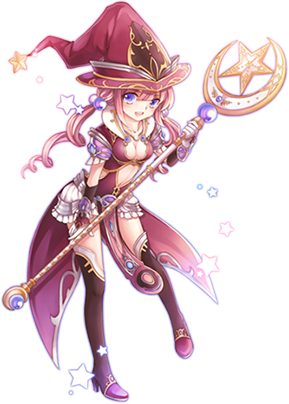 Wizard
Using staves to focus raw mana, Wizards conjure elemntal spells that can turn the tides of battle, making them respected and indispensable allies in combat.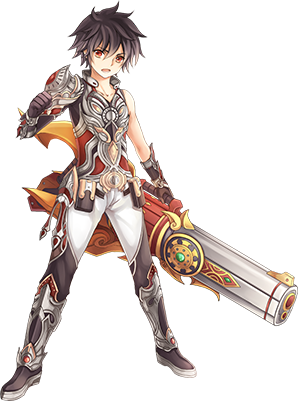 Grenadier
Grenadiers are known far and wide for the massive cannons they bring into battle. These miraculous feats of engineering are capable of firing missiles, discharging powerful plasma bursts, or launching elementally-charged grenades.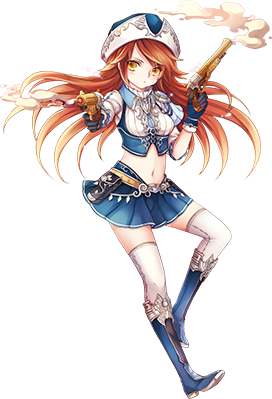 Gunslinger
The quickest draw in the land, Gunslingers pack a punch by peppering foes with magic-laced bullets from their twin pistols.
Shinobi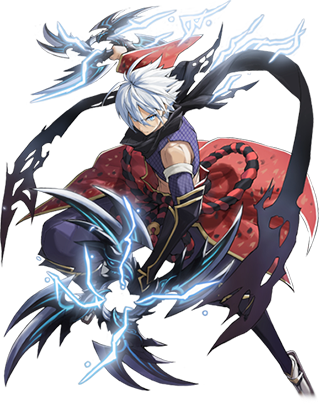 A Shinobi accumulates Chakra and has the ability to summon Shadow Warriors.
Internet Connection
Required