Game of Thrones Winter is Coming
Advertisement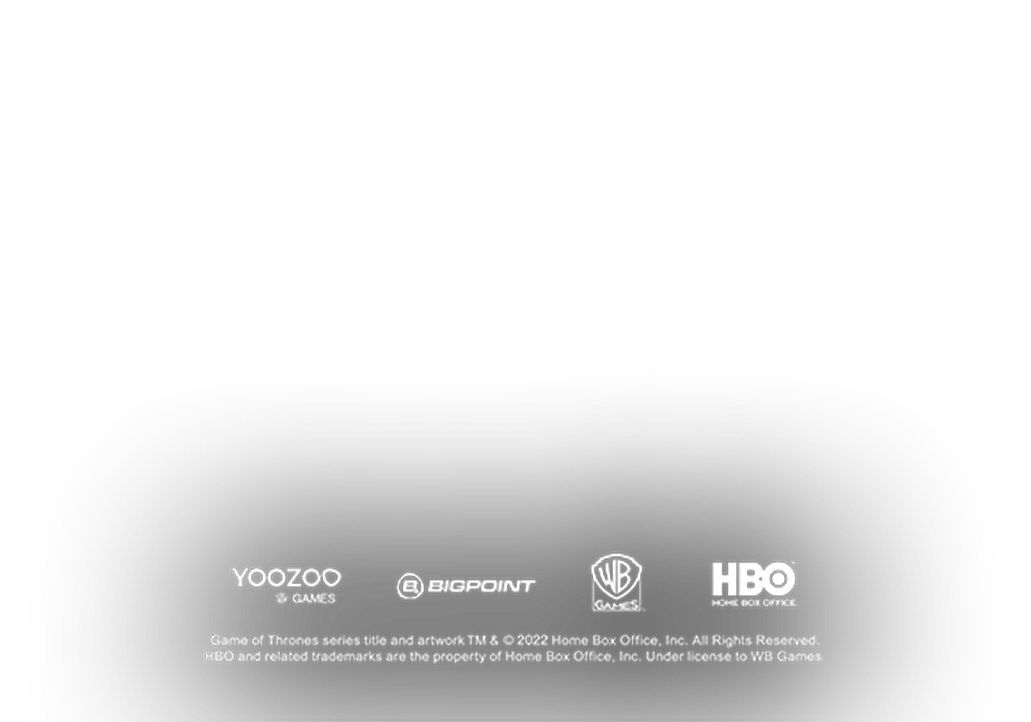 Play Game of Thrones: Winter is Coming, the epic MMO strategy game, and explore the massive 3D world from the global hit TV show! Immerse yourself in the legendary Westeros, gather your allies, face rival players, and defend the world against the White Walkers.

Take on all challengers from around the world across huge 10,000 strong battles. Develop your castle, prove your skills, and build up your army to take on fellow warriors from around the globe, across massive real-time battles.

Control your favorite characters from the Game of Thrones series and explore stunning locations, including Winterfell, Casterly Rock and King's Landing. Forge strong alliances, seize the throne and prove you're the more fearless warrior in the kingdom!






1. Dive into the World of Westeros
- Westeros Like You've Never Seen It Before: The world of Game of Thrones Winter is Coming has been crafted and designed to recreate a geographically accurate version of Westeros with all the major castles from the show. - Sit on the Iron Throne: Party up with your friends and raise an army to compete with other lords over the castles across Westeros. Eventually, your quest is to sit on the Iron Throne and become the ruler of Westeros.
- It's Down to You: Will you cut down those who seek to betray you? Or conquer cities and rule over vast lands? Make your own choices and create your own legend in the struggle for power.
- Relive the story of Westeros: Interact with events from the show and play through your favorite moments as a Westeros lord.






2. Meet All Your Favorite Characters
- See Game of Thrones and its characters from a different perspective. Forge your own path and progress together with your favorite characters from the TV show as you recruit them in your army. - Use Commanders you have recruited from the show in battle. Check their attributes, ranks, guards, and armies, and use their unique skills in battle.






3. Expand Your Territory and Build Your Base
- Customize your castle and add an array of different areas with their own distinct features and upgrades to help you build your kingdom. - Then explore a vast and varied recreation of Westeros with over 30 different terrain and weather types in an ever-changing world.






4. Destiny Calls Your Troops, 10,000 Faces Arise
- Battle among 10,000 other players that can all fights across the world simultaneously, conquering kingdoms across Westeros. - Select your commanders, set your battle formation, and use their abilities to complete missions in both PvE and PvP for great rewards.
- See the story of Game of Thrones unfold again and unlock exclusive hidden storylines through a wide variety of PvE missions.


MATURE CONTENT DESCRIPTION
The developers describe the content like this:

This Game may contain content not appropriate for all ages, or may not be appropriate for viewing at work: Infrequent Violence or Gore, General Mature Content
Operating System
Windows 11, Windows 10, Windows 8, Windows 7
Processor
Intel Core i3 1.70 GHz or equivalent
DirectX Version
10.0 or above
Internet Connection
Required